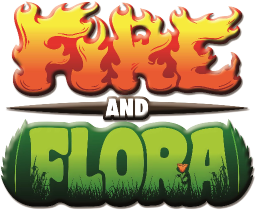 Fire and Flora is a seriously fun card game about California landscapes for 2-4 players ages 12+.
Each player begins the game with one Land Card, and a small pile of coins. During the game, you'll buy more Land Cards, and you'll find that most of those Land Cards come with Plants. At the beginning of each turn, your Land Cards will make coins and Resources for you. You can use your coins to buy more Lands or Resources, and you can use your Resources to reshape landscapes. Most Resources can be used in two different ways. You can use Resources to increase your score by making your native plants grow and multiply, or by damaging or killing your invasive plants. Alternatively, you can use those same Resources to do the reverse for your opponents: to damage and kill their native plants, or to make their invasive plants grow and multiply.
For more information, visit Fire and Flora on the web, or on Facebook.